Optimization of the engine management system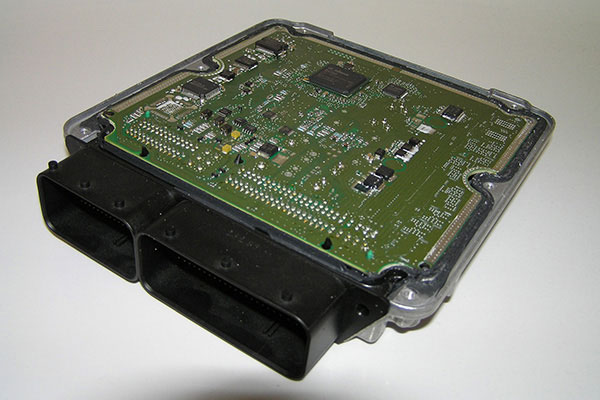 Depending on the power level and the parts inj use, the engine management be adjusted to acchieve the best possible performance.
The adjustment is done specifically for your car at a motor power testing.
Upon request, we upgrade your gearbox software too.
For several power levels a technical control board certificate is possible.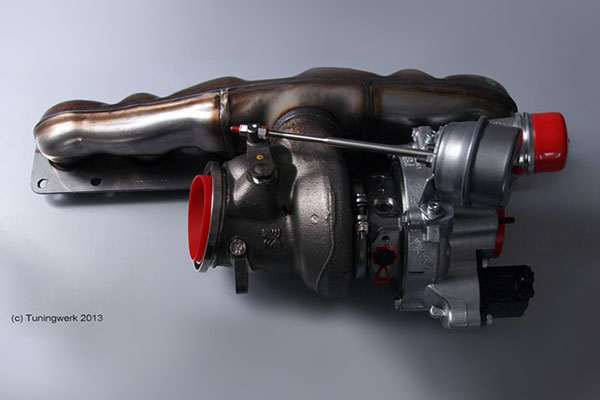 Tuningwerk Stage 1
N55 Turbo for up to 420 HP
N55 High performance plungers and connecting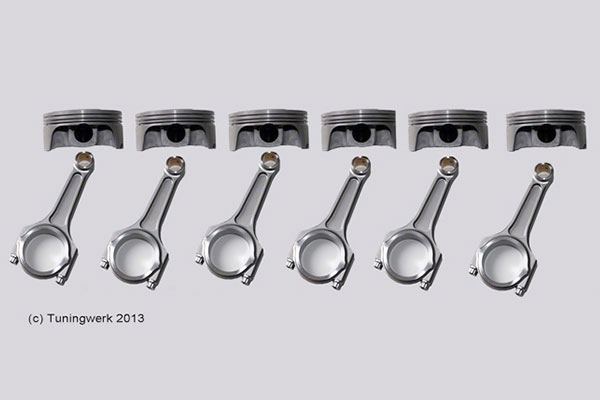 Reduction of rotating mass.
More stability for high performance engines.
Extreme durability.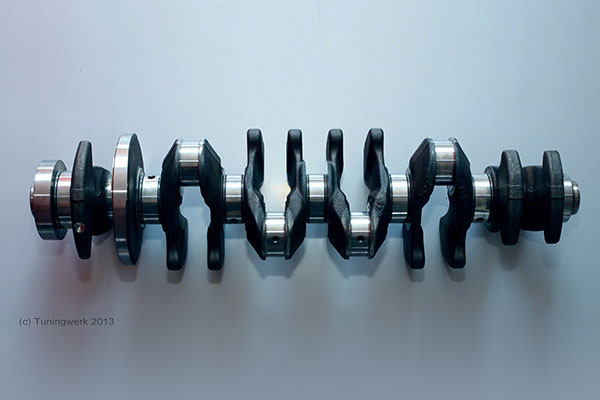 A must have for high performance N55 engines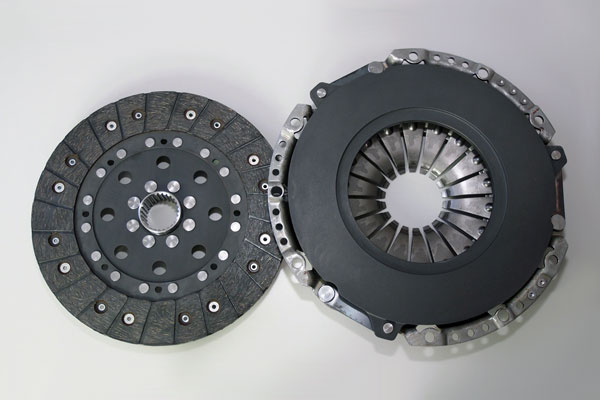 Organic/Sinter Clutch with a strengthened clutch pressure plate
Its not a race Clutch but also suited for street AND daytrack.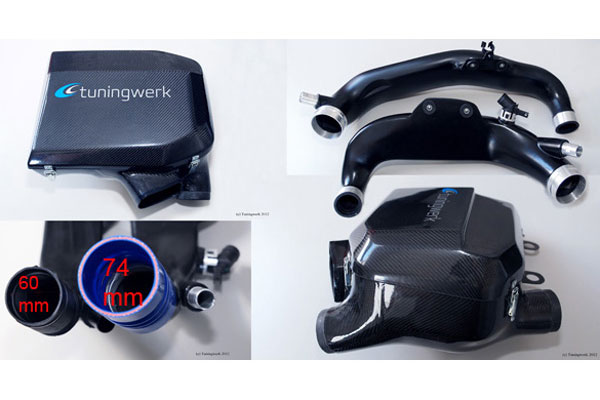 Considerably raised air volume with optimized intake airflow. Retrofitted to directly airbox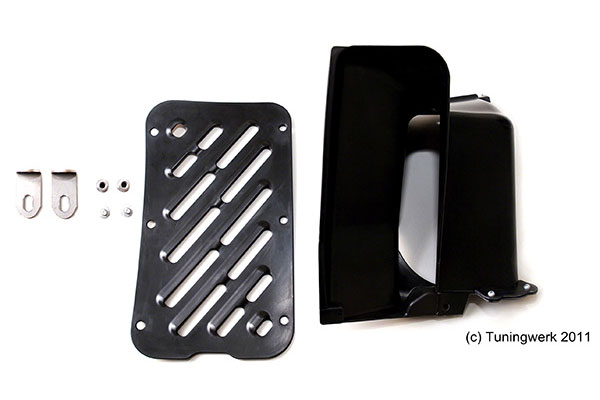 The changed air duct is needed when utilizing additional oil or water coolers. car and configuration, different parts are to be used. Please supply detailed order. The wheel house cover is to be changed too.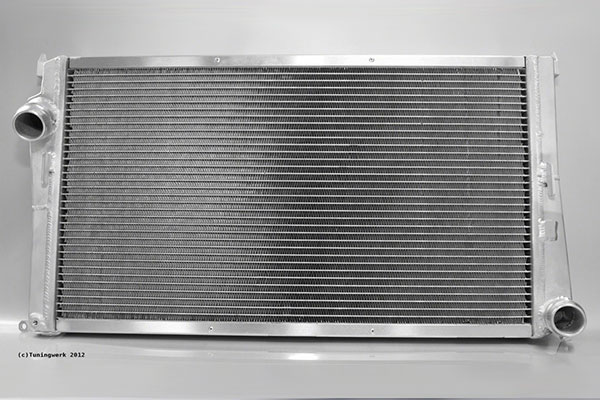 Approx 30% more effective than the OEM Radiator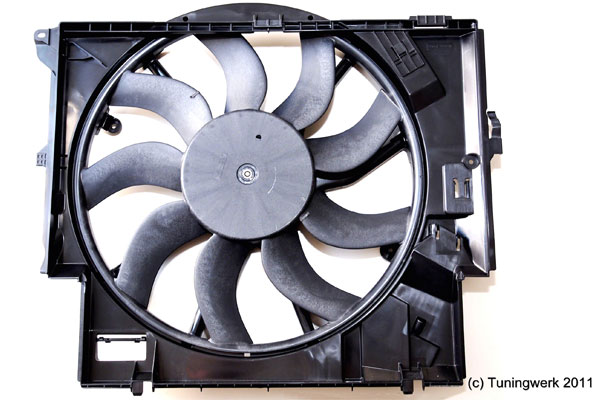 Whatever power stage you are aiming for, this high power fan , with blistering great aid towards longevity.
Wires and mounting guide are being supplied with the fan.
Oil cooler with higher efficiency and more capacity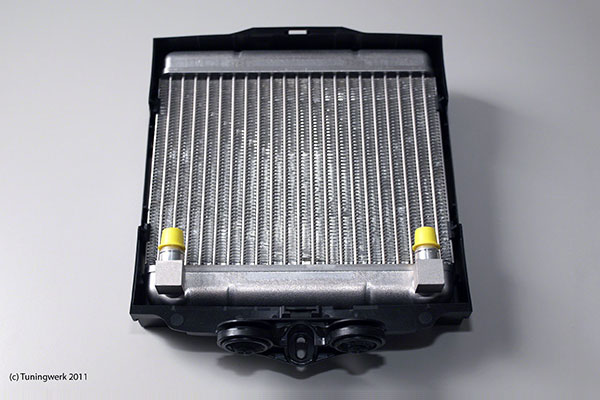 By using this cooler stability for high power stages is greatly increased.
The air duct has to be altered too.
Pipes and other needed materials are being provided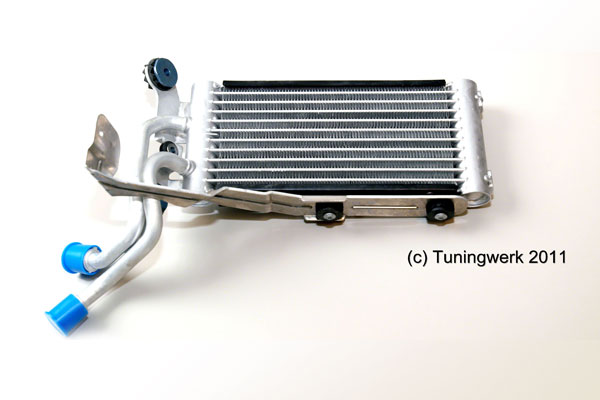 By using a secondary radiator the engine will show a much more stable behaviour even at higher power levels.
To add this part the air duct has to be changed as well.
Tubes and assembling material are being provided.
High performance charge-air cooler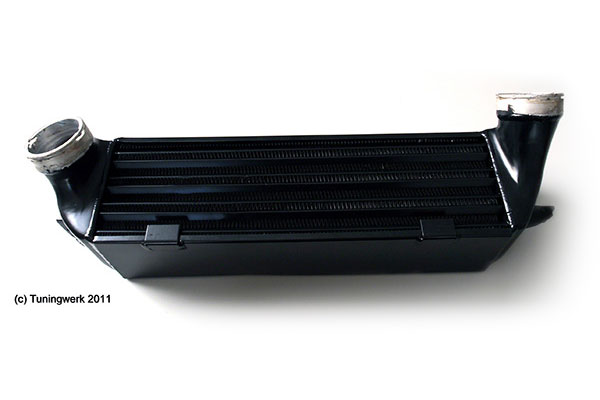 High-end cast aluminium case
Intercooler is a direct replacement for the stock part.
about 80% more airflow surface
Easy assembly
The existing air pipes can still be used
Performance Enhancement
Rear gearbox with shortened drive ratio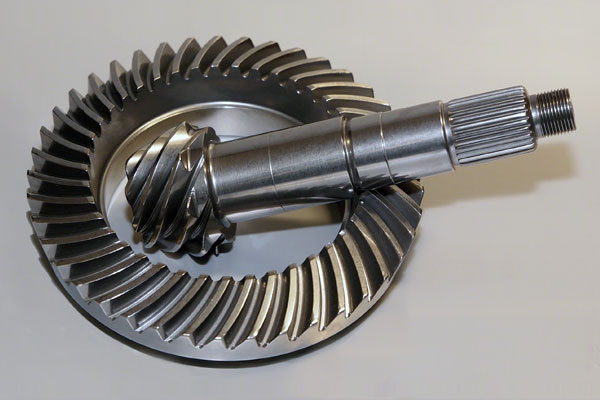 3.45 final drive ratio from original 3.15
up to 9% increase in torque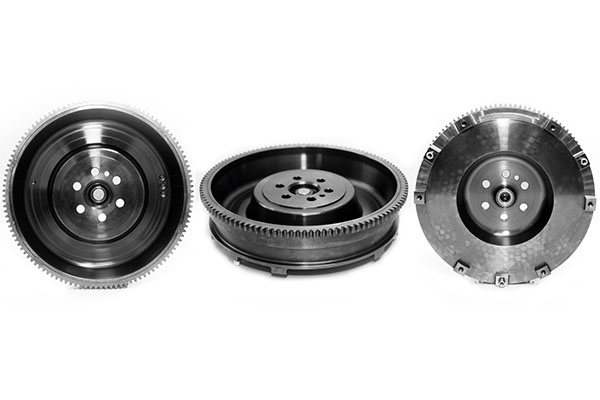 Replacment for the two mass flywheel used with N54 engines
2,6kg (1M) or 4,2kg (335i) of weight reduction. High impact on performance having been connected straight to the crankshaft!
Limited slip differential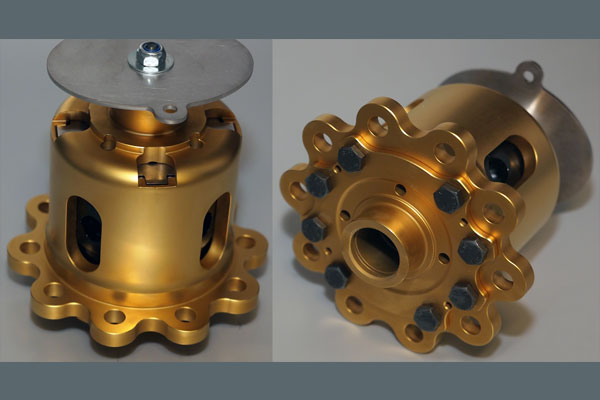 Limited slip differential with up to 90% lock, customized versions upon
Tuningwerk exhaust system for x35i models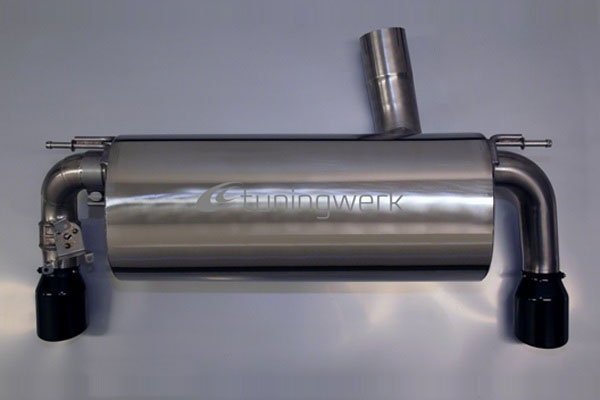 Stainless steel muffler with 2x86mm tail-pipes and valve-control for F-Tail-pipe covers available in matt-black, chrome and carbon fibre (optional).
Chrome tail-pipes for the Tuningwerk exhaust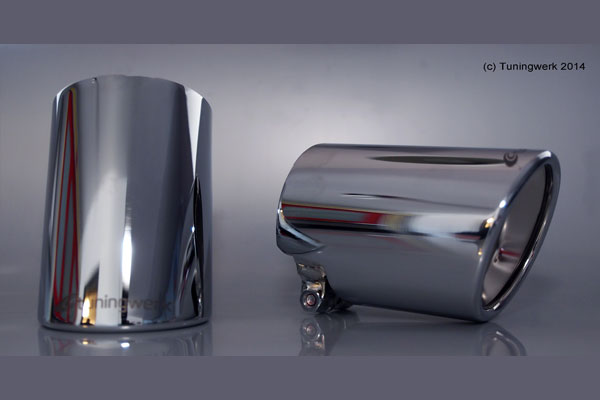 Chrome tail-pipes for the Tuningwerk exhaust system
Carbon fibre tail-pipes for the Tuningwerk exhaust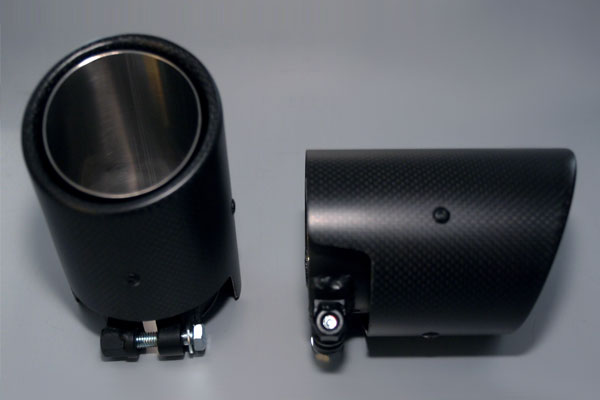 Carbon fibre tail-pipes for the Tuningwerk exhaust system
Tuningwerk brake pads for x35i models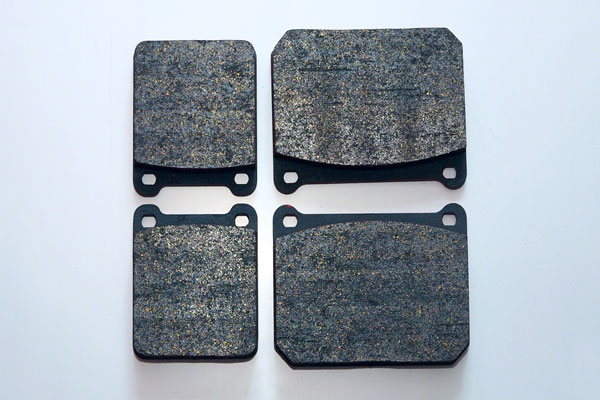 Tuningwerk brake pads for improved braking performance.
Being a direct fit for F-series x35i models, they can also be used with the brake system, to improve it's performance too.
Racing and sports version available.
Road-legal steelflex brake pipes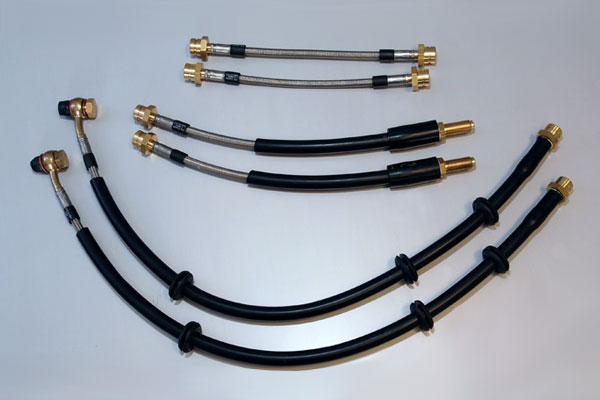 Road-legal steelflex brake pipes for various E9x / F-series models.
BMW Performance steel high performance brakes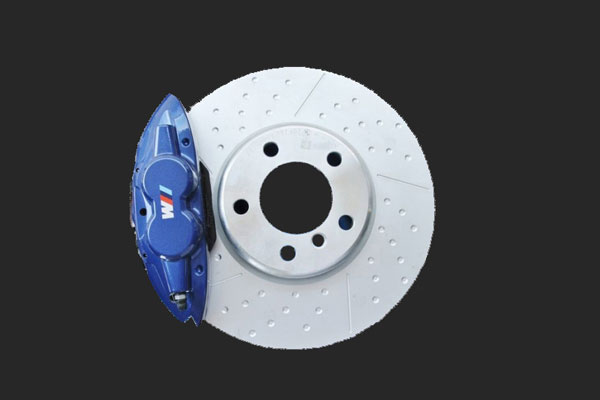 BMW M Performance brake parts are a nice way to imrpove your cars stopping Whether you go for the full brake system, or just various bits, it will trim useability on race-tracks.
Suitable for light track use.
Tuningwerk brake system for M3 E90/91/92/93, 1M E82, and many F-series M135i/M235i.
Available for the front and back of the car, brake discs up to 350 / 380x34mm
piston monoblock brake calipers, derived from Porsche Motorsport (24h components, ensure best possible brake performance in any use-case.
For serious track-use.
Available in custom colors too!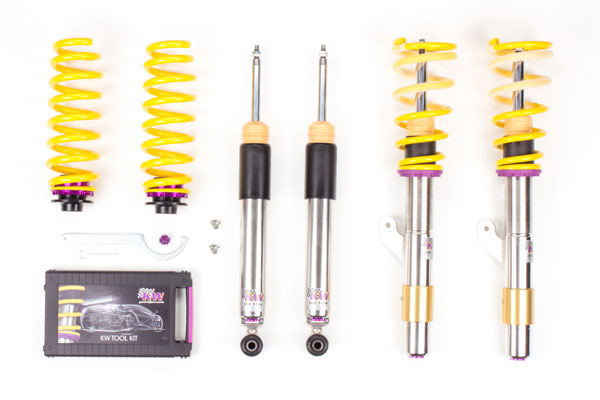 – adjustable rebound and compression settings
– stainless steel "inox-line" technology
– fully adjustable lowering
– TÜV-geprüfter Verstellbereich
– high quality components for increased durability
– 16 clicks to set compression
– 12 clicks to set rebound
– unique, independent damping action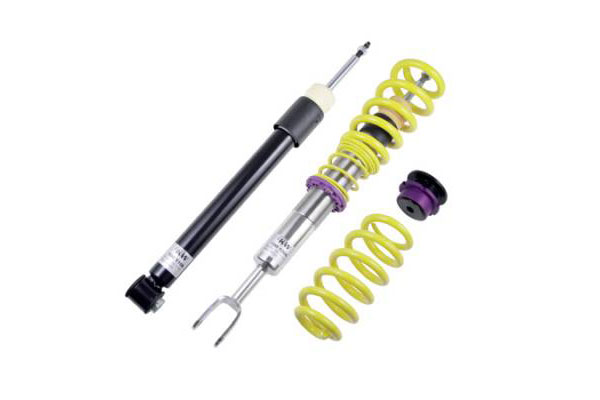 – stainless steel "inox-line" technology
– decent lowering
– TÜV-tested adjustment range
– high quality components for increased durability
– comfort-focus shock setting
– adjustable rebound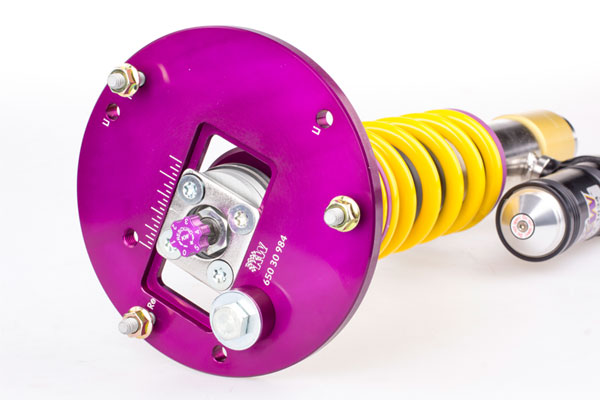 – 16 clicks to set rebound
– low-speed compression to be adjusted with 6-clicks, high-speed with – adjustable lowering
– TÜV-tested adjustment range
– high quality components for increased durability
– unique, independent damping action
– spherical aluminium top bearing available optional
KW competition 3-way adjustable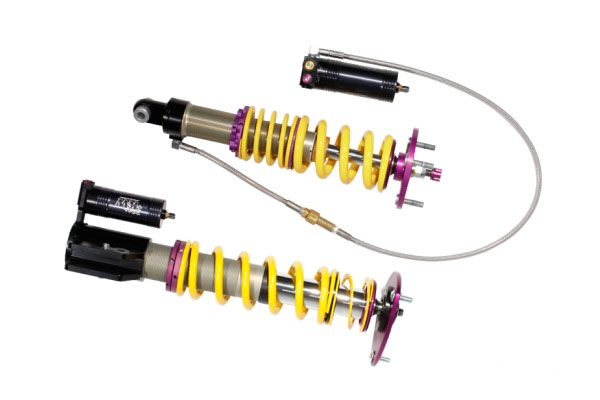 KW 3-way adjustable racing suspensions are designed for professional systems are based upon a mono-tube damping construction with a separate compression reservoir.
The 3-way allows for nearly any adjustment possibility.
As an additional benefit, the compression reservoir can be mounted seperately, much easier accessible and setup changes faster.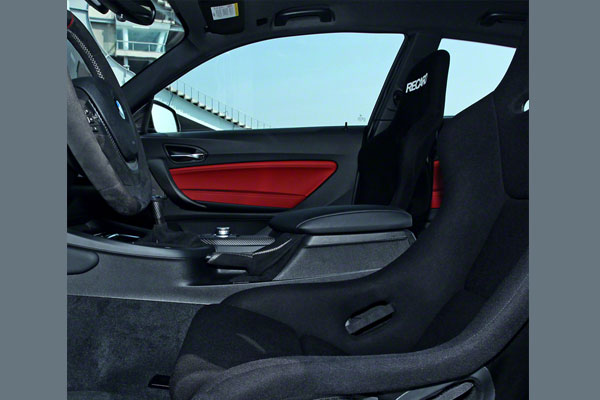 Whether you want to individualize your existing leather trim, or replace with leather, we cater to your needs.
Just ask us.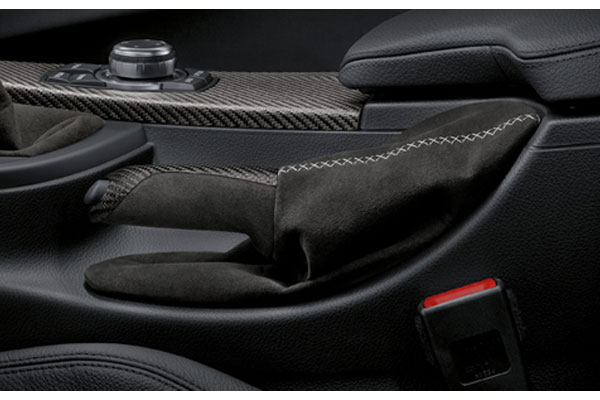 Elegant sportive carbon makes your car look and feel truely special.
Carbon fibre front splitter for 2-series models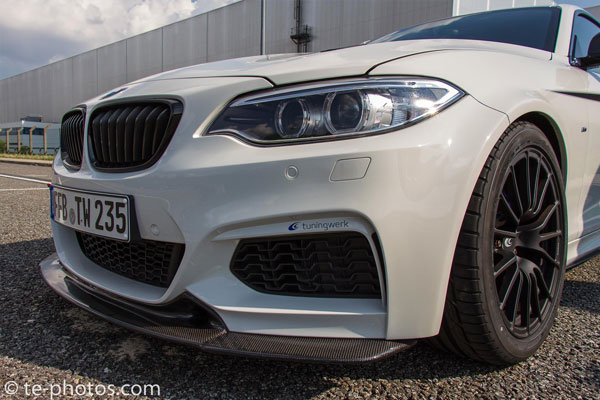 The Tuningwerk carbon fibre front splitter is a direct fit for 2 series cars front bumpers.
Besides increased front downforce, it offers additional brake cooling.
In order to acchieve best possible durability, the splitter has been made material to withstand rough track use.
Recaro PolePosition – Tuningwerk Edition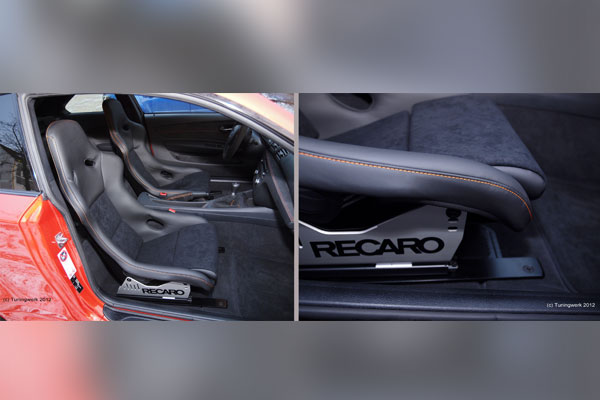 These seats are a Tuningwerk special edition of the very popular Recaro featuring orange stitching and a leather / alcantara trim.
Optional Tuningwerk seatrails lower the seating position making for optimized while sheding some addtional weight.
Recaro PolePosition carbon fibre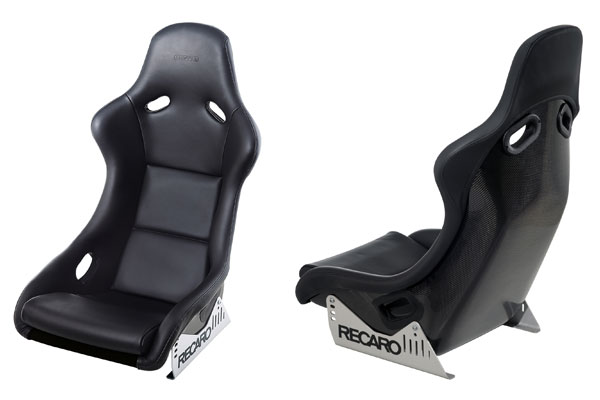 The popular Recaro PolePosition seats featuring carbon fibre backcovers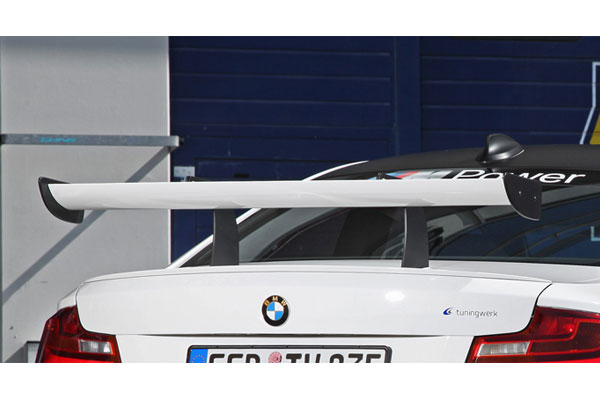 As an homage to the current DTM race cars, Tuningwerk has created this Fully adjustable to suit any kind of track.
Rear carbon fibre diffusor insert – M235i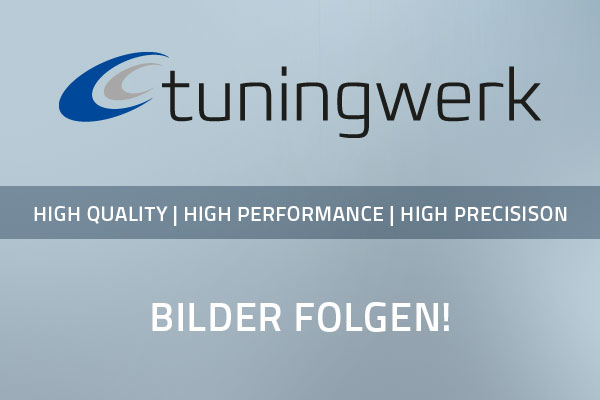 The Tuningwerk rear diffusor, made from carbon-fibre-hybrid-material with M-Sport rear bumper (such as M235i).
It underlines the cars sporty appearance.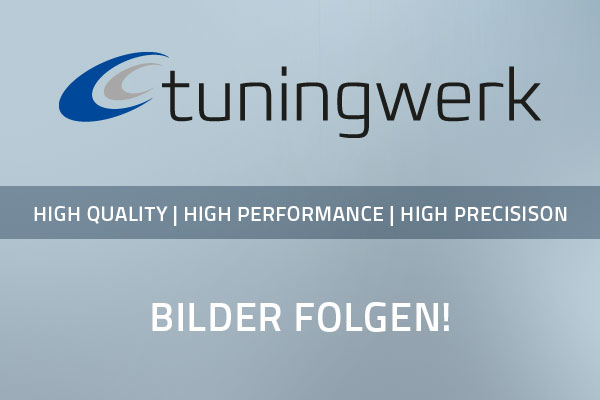 Tuningwerk is offering a widebody kit for 2 series cars (M235i in particular).
Enables the use of bigger wheels and therefore creating more mechanical laptimes.
But it just looks much better too!
Alcantara interior trim makes your car actually feel special.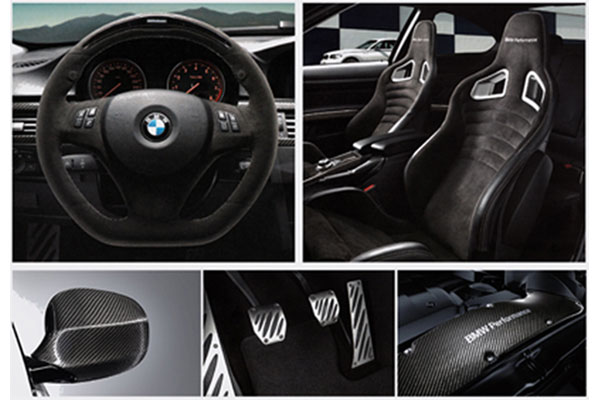 We offer the complete BMW performance product range. We look forward to
Carbon fibre rear-view mirror covers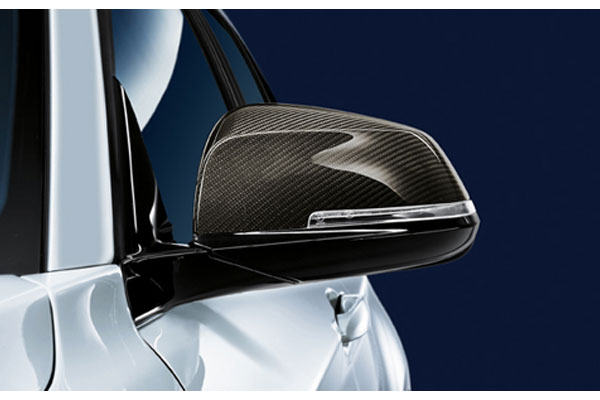 Carbon fibre rear-view mirror covers improve the cars overall appearance.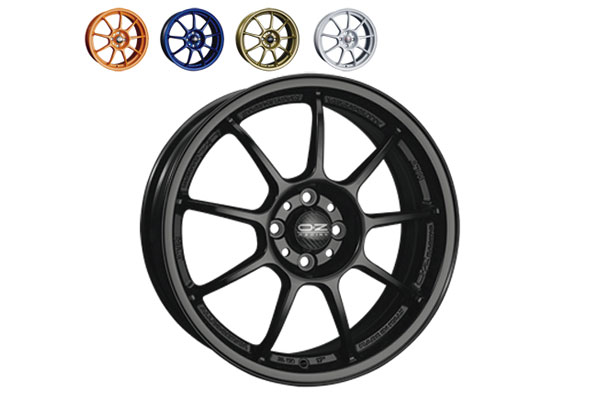 Available in many colors like: titanium tech, matt graphite, matt black, orange, matt red, matt blue.
Various sizes upon request!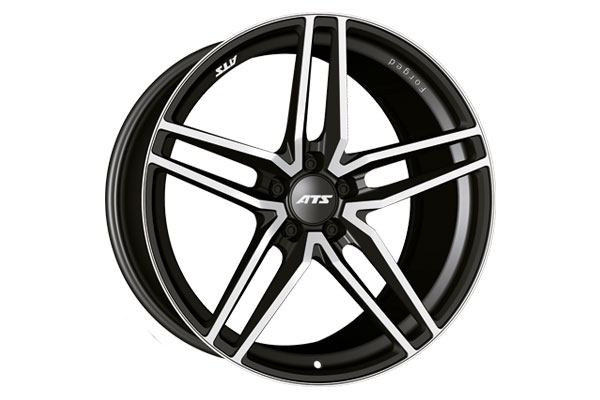 Racing black with polished front.
Available in many sizes!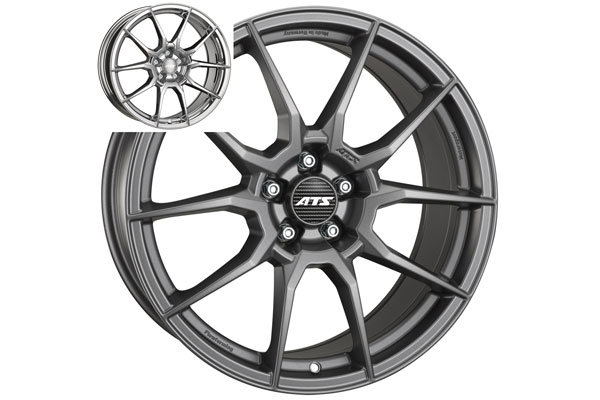 Ceramic polished.
Various sizes available!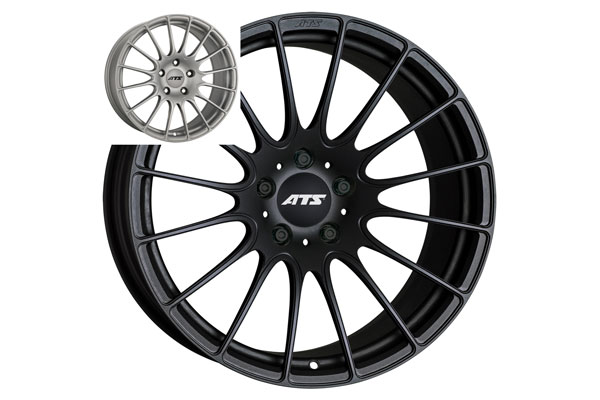 ATS Superlight rims available in racing-black and racing titanium.
Various sizes available upon request!
Ultra light forged Tuningwerk alloy rim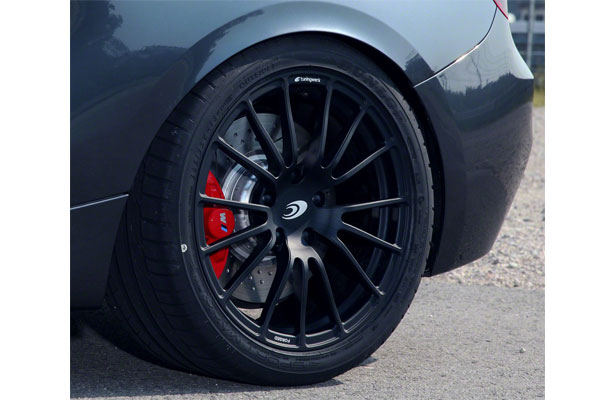 Ultra lightweight forged alloy rims for trackdays and daily use.
Tested with OEM and KW suspensions.
Various sizes available.
Offset can be induvidualized upon request, ensuring a perfect fit for your A 9,5 x 18″ rim weights in at about 7.3kg only!
With the 10,5 x 18″ rim coming in at a very light 7.7kg!